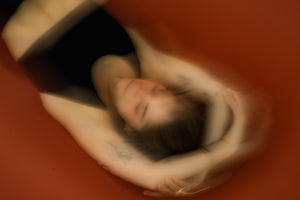 Class Descriptions
Vinyasa
An open-level, breath based flow that will have you moving through a variety of nontraditional shapes and transitions. In this class, we'll work to marry effort with ease in order to generate stability and flexibility in the body.
Sculpt & Strengthen
An open-level, breath based flow with the option to add light weights. Expect to experience a combination of calisthenics, asana, and strength training. 
Yin
An open-level meditative movement practice that keeps you low to the ground. In this class, we move slowly and hold postures to "stress" fascia in order to create space in the body.
Series Drops
Each month, we release a new series of abbreviated movement practices that include, but are not limited to: asana, meditation, functional mobility, posture breakdowns, cardio, and conditioning. 

PLANS & PRICING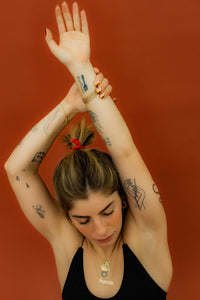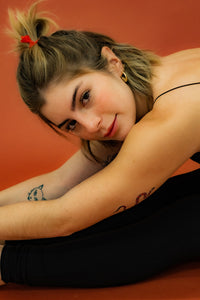 About Emmie
A lifelong passion for dance and movement led Emmie into a yoga class after relocating to New York in 2011. She immediately developed a love for both the physical and mental benefits that a daily asana practice offered. With a desire to deepen her connection to her own practice, Emmie entered into her first teacher training at Yoga to the People in New York City in 2015. She earned her 200hr RYT and began her apprenticeship at Yoga to the People thereafter. Emmie went on to further study 26+2 (Traditional Hot), Yin, and Prenatal Yoga. In 2019, Emmie studied under Matthew Phippen in learning the fundamentals of functional range conditioning and its integration with yoga asana. She was deeply impacted by this approach to mobility and continues to weave the techniques she learned through her classes. Most recently, Emmie's interest in the teachings and practices of Katonah Yoga® has had direct influence on her teaching style. When practicing with Emmie, references to imagination and metaphor are not uncommon. 
Read More
Trusted By